Mickey Visits Howard Community College Summer Camp
(Baltimore Sun)
Our dogs Mickey and Callie took turns being "visiting professors" at Howard Community College's excellent Kids on Campus summer-camp program. One year, we happened to be there the same day as a Baltimore Sun reporter…
READ THE BALTIMORE SUN ARTICLE
Mickey, the Howard Community College Cover Girl
Mickey was featured on the 2003 Kids on Campus catalog cover, surrounded by adoring fans! TAKE A LOOK!
How Training Helps Halt Pet Damage (Washington Times)
One day, I got a call from a reporter writing a story on how to keep pets from destroying your house. He asked me to find a client willing to be featured…
READ THE WASHINGTON TIMES ARTICLE
Mickey's TV commercial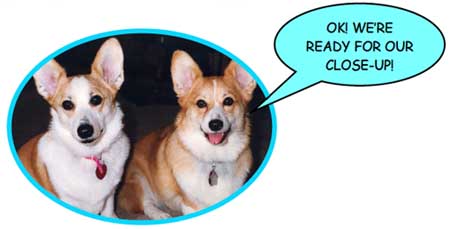 One of my clients recruited me to help produce a couple of TV commercials for the Country Kennel & Pet Wash in Gaithersburg. We auditioned several canine Country Kennel "regulars," and Mickey ended up starring in her own commercial. We were very proud of how hard she worked that day. Note her dramatic "there's no doggie hiding behind the curtain" scene!
Disclaimer: We at Day-One Dog Training are not responsible for the contents of any other YouTube videos to which our embedded YouTube video may have a link to and do not necessarily endorse the views expressed within them.