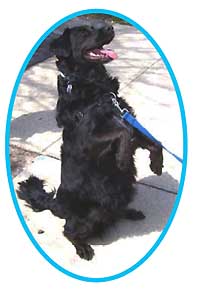 No matter what breed or age your dog may be, convenient, affordable private sessions at your home include these big benefits—
• Individualized coaching to help you
develop effective training strategies
• Plenty of time for questions
• Immediate focus on your specific needs

We'll give you suggestions for—
• Saving wear and tear on your house
• Helping your dog learn good habits
• Providing your pet with a safe place
to grow and learn

Please call us for more information, rates and scheduling.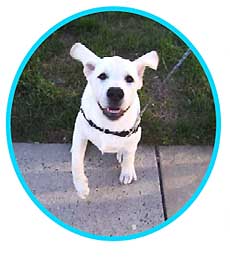 Most puppy classes don't take pups until they're 3 or 4 months old. But many of us get puppies when they're 8 to 10 weeks old— which could mean waiting a month or more before your pup can start school.

Since early training delivers the best results, there's no need to wait. A home session or two can help you fill that crucial gap with education. The sooner you start teaching puppies, the faster they'll learn good manners!